Movati Membership Options
We are passionate about doing everything we can to ensure that our members are receiving exceptional value from their Movati Athletic experience, every single day. That starts with your very first visit, so don't hesitate to give us a call, send us an email or just drop in; we'd love to give you a free guided tour. You'll feel no pressure to sign up, though you'll definitely feel how proud we are of our clubs.
Your Goals. Your Personalized Plan.
The Game Plan Session, or like we call it the GPS, is the first step in helping you achieve a fitter, healthier you. Your Fitness Coach will dedicate time and expertise to helping you decide which of our many activities and services are right for you and your individual needs. The GPS includes:
1) In depth goal setting and needs analysis
2) An interactive workout that will establish your baseline and determine the type of workouts you need to achieve your goal
3) A personalized Fitness Plan that includes the best activities and services to accelerate your results
4) Ongoing support from your Movati Fitness Professional
Together, you will decide on a personal game plan for your that includes both short- and long-term goals as well as the right combination of activities to ensure you stay motivated to achieve them.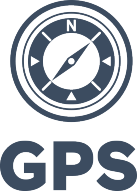 Discover Your Path to Fitness
At Movati Athletic, our goal is to help you feel good. So, that's why we are offering all our members a FREE Game Plan Session (GPS). Your Fitness Coach will dedicate their time and expertise to help you achieve your fitness goals.
In addition, our Qualified Fitness Coaches can help discover your Body's Age with a comprehensive Polar BodyAge Assessment. The Polar BodyAge system assesses the difference between your chronological age and your current fitness level. It's an invaluable tool used to shape your personal training program and help you achieve your goals. See the front desk at any of our club locations to get started.
ADD-ON SERVICES
Lets you affordably broaden the scope of your membership.
Simply add on services you wish, like towels, squash and personal training.
Available at any time during your membership.
Get Membership Information
Complete the form below to receive information on Movati Athletic membership and pricing details, and get started on becoming a member today.
Experience Fitness That Feels Good