Welcome to Movati Athletic Amherstburg

Offer ends January 31, 2017
Offer expires January 31, 2017. Valid Movati Athletic Amherstburg location only. Applies to 12 month annual membership enrollment fee only. Some conditions apply. Visit club for details. Classes, schedules and instructors subject to change. Services, amenities and availability vary by club.
Get Membership Information – complete the
Become a Member form
FEATURES OF MOVATI ATHLETIC AMHERSTBURG
We not only want you to feel welcome, comfortable and healthy - we also want you to feel motivated. That's why we offer such a huge variety of activities and group fitness options. There truly is something for everyone to enjoy. Below is a list of the fun, exciting and challenging activities that await you at Movati Athletic Amherstburg.
GROUP FITNESS & CLASS SCHEDULE
At Movati Athletic Amherstburg, we do group fitness like nobody else. In fact, with over 40 classes each and every week, no other club even comes close to the number and range of professionally-instructed regularly-scheduled classes we offer. And it's all included in your membership.
Whether you're already an avid enthusiast of an activity or you're just starting to get into it, you can find the class that's the perfect fit for your experience and fitness level. Most of our classes are offered in four categories: everybody, beginner, intermediate and advanced.
UPCOMING CLASSES
Click below to explore our classes:
CLUB NEWS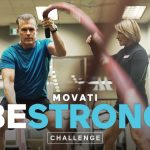 Movati Be Strong Challenge
Take the challenge for a chance to win $2500
WIN more than your results, enter our Personal Training transformation challenge for a chance to WIN $2500! Get More Details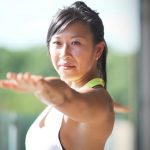 #THATSMYMOVATI
We all have something we're striving for. Whether you're seeking a better life balance or wanting to achieve a higher level of fitness, Movati Athletic is all about helping people pursue and reach their personal goals. Click here and listen to some Movati stories.
We invite you to join us on social media and share your story! #THATSMYMOVATI is more than a campaign. It's a movement. The more people that join in, the healthier and happier we all are.
Amherstburg - Fitness That Feels Good
Regular Hours
Monday
Kids Club:
Tuesday
Kids Club:
Wednesday
Kids Club:
Thursday
Kids Club:
Friday
Kids Club:
Saturday
Kids Club:
Sunday
Kids Club: Closed