Valid at Movati Athletic Nepean location only. Applies only to enrollment fee on 12-month annual membership.
Cannot be combined with other offers. Some conditions apply. Visit club for details. Services, amenities, fees, offers and availability may vary by club.
Need More Info? Membership Information
WELCOME TO MOVATI ATHLETIC NEPEAN
We not only want you to feel welcome, comfortable and healthy - we also want you to feel motivated. That's why we offer such a huge variety of activities and group fitness options. There truly is something for everyone to enjoy. Below is a list of the fun, exciting and challenging activities that await you at Movati Athletic Nepean.
FITNESS CLASS SCHEDULE
At Movati Athletic Nepean, we do group fitness like nobody else. In fact, with over 185 classes each and every week, no other club even comes close to the number and range of professionally-instructed regularly-scheduled classes we offer. And it's all included in your membership.
Whether you're already an avid enthusiast of an activity or you're just starting to get into it, you can find the class that's the perfect fit for your experience and fitness level. Most of our classes are offered in four categories: everybody, beginner, intermediate and advanced.
UPCOMING CLASSES
Pool Maintenance - Closed
TIME: 1:00pm-2:00pm
LOCATION: Women's Pool | Aquatics
INSTRUCTOR: Staff .
Maintenance (Male present)
TIME: 1:00pm-2:00pm
LOCATION: Women's Studio | General
INSTRUCTOR: Staff .
Yin Yoga
TIME: 1:15pm-2:30pm
LOCATION: Sky Studio | Yoga
INSTRUCTOR: Christina P.
Moving to Music
TIME: 2:30pm-3:25pm
LOCATION: Women's Studio | Cardio & Strength
INSTRUCTOR: Nahid D.
Click below to View Our Full Class Schedule: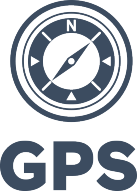 Discover Your Path to Fitness
At Movati Athletic, our goal is to help you feel good. So, that's why we are offering all our members a FREE Game Plan Session (GPS). Your Fitness Coach will dedicate their time and expertise to help you achieve your fitness goals.
In depth goal setting and needs analysis
A fun, interactive and educational experience to establish your baseline
A personalized prescription that includes the best services to accelerate your results
Ongoing support from your Movati Fitness Professional
JOIN US AT MOVATI ATHLETIC Nepean
Every membership plan at Movati Athletic Nepean offers incredible value. Activities like hot yoga, aquatics and group fitness classes are always complimentary. No strings attached. No hidden fees.
Most Popular
ANNUAL Economical with convenient payment options
Rates at many of our clubs are less than $2/day†
Flexible
SHORT-TERM Same amazing experience for a shorter duration
Rates vary by membership duration
Give Us a Try!
TRIAL Plans of less than one month are available.
Try before you buy, your first visit is FREE!
NEPEAN - FITNESS THAT FEELS GOOD
Regular Hours
Monday
Kids Club:
Tuesday
Kids Club:
Wednesday
Kids Club:
Thursday
Kids Club:
Friday
Kids Club:
Saturday
Kids Club:
Sunday
Kids Club: